Oklahoma Land Owners
Land Ownership Partners
Working Successfully With Anadarko Basin's Landowners
With landowners, Trueblood Resources fully communicates our plans prior to leasing so all involved in the project have an appreciation for the goals and expectations we will achieve. Over our many years of operating we have found this to be an effective way to establish durable relationships founded on trust and openness.
Our staff directly spends time in the field developing these one on one conversations to assist all parties to understand the respective needs of the other. We use a form of lease which fully protects our landowners to ensure appropriate operations while at the same time allowing us to appropriately operate.
For all parties who have an economic interest in production from the wellhead, we have so much in common.
Fully develop the lease; maximize reserve recovery; obtain an appropriate price for the product.
Spend concentrated time looking for other less obvious opportunities in and around the leasehold and minerals. Husband the reserves as well as the land.
A video about John Trueblood talking about
Trueblood Resources relationships with Landowners and Mineral owners.
Building Relationships with Oklahoma Landowners
Friendly Oklahoma Landowner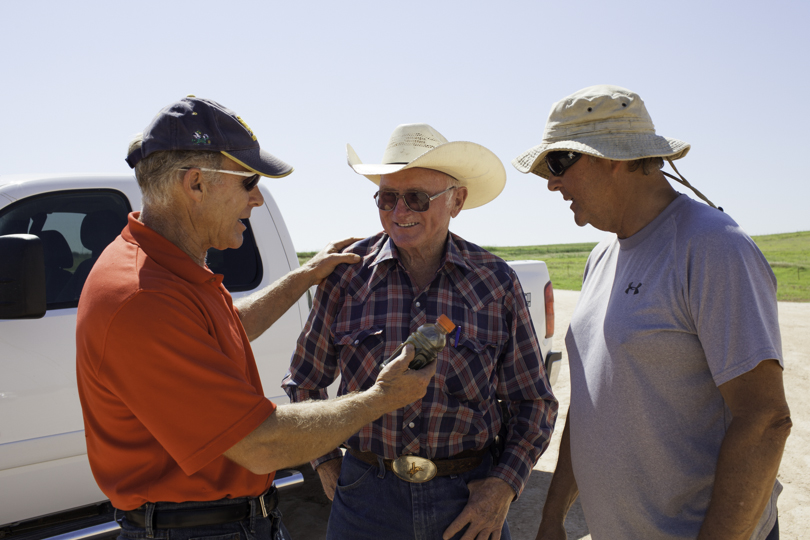 Getting to Know Oklahomans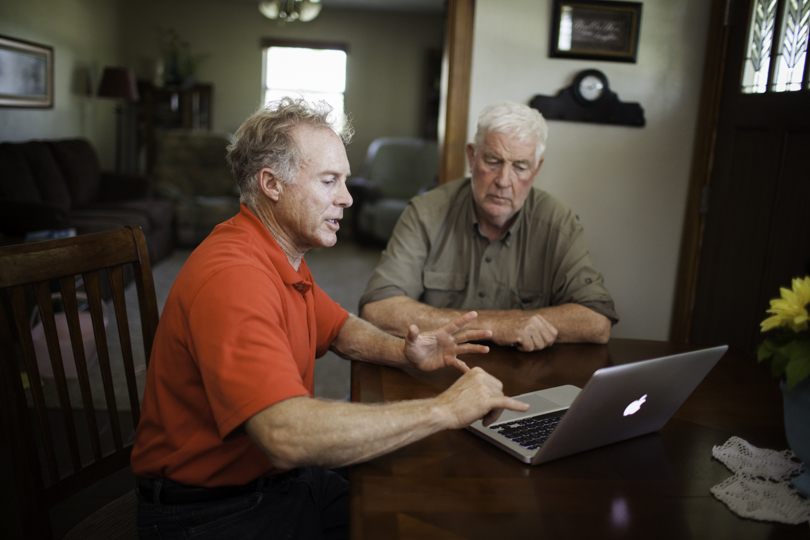 Discussing Oilfield Plans & Strategies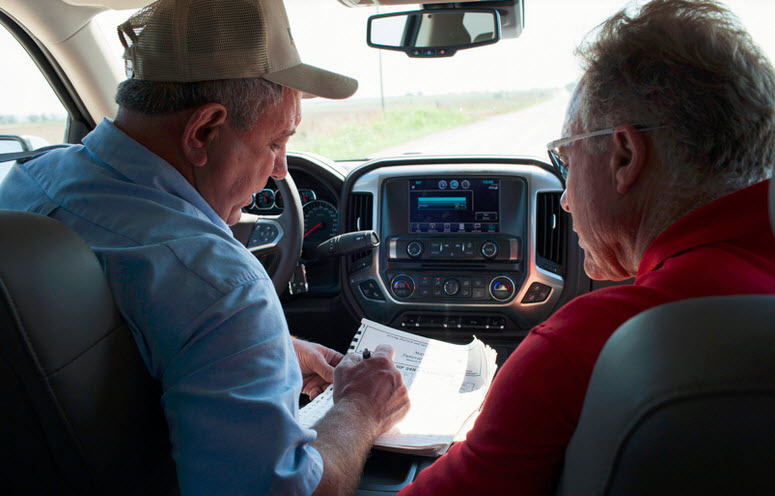 Developing Long-Term Mutually Beneficial Relationships
Trueblood Resources is a long-term thinker and develops long-term relationships. In many of the areas we pursue in our niche of NW Oklahoma we may return after several years of being absent. We are always creating new ideas and new opportunities and looking for value for Anadarko Basin oil and gas plays where all participating market partners can share in the success.
We appreciate the cooperation local landowners and other mineral owners afford us given our long history of dealing fairly with them. They in turn have consistently been very fair with us.