Trueblood Resources Inc. Management Team
Corporate staff and management team.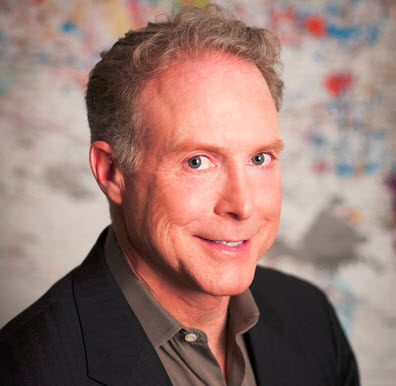 John Trueblood
President John Trueblood began his career with Amoco Production Company as a Petroleum Landman in 1980.  Mr. Trueblood has been active in all areas of land work and joint venture negotiations.  Since forming Trueblood Resources in 1988, Mr. Trueblood has developed solid skills in all aspects of the oil business (geology, engineering, land, operations and finance).
He has worked throughout the Rocky Mountain Region, California, Alaska, Texas and Oklahoma. As an independent operator in the Anadarko region of NW Oklahoma, he has forged many close relationships with local residents and landowners and has many hours in the field supervising oil and gas field operations. John spends considerable time in the Oklahoma Office more recently branching out into Texas operations and makes it a point to forge strong ties with the local community(s).
Mr. Trueblood has a BS in Business from the University of Colorado and attended the Harvard Business School Executive Management Program. Like his father, Harry Trueblood, Jr. pursues philanthropy with the same passion and vigor he brings to business.
He is an active student mentor and curriculum advisor at a number of Colorado Institutions including Colorado School of Mines and the University of Colorado at which he funds scholarships for undergraduate students. At Metro State University he founded the John B. Trueblood E-Coaching Program at the Center for Innovation. He is also a strong supporter of the Arts as well as numerous other educational programs throughout Denver.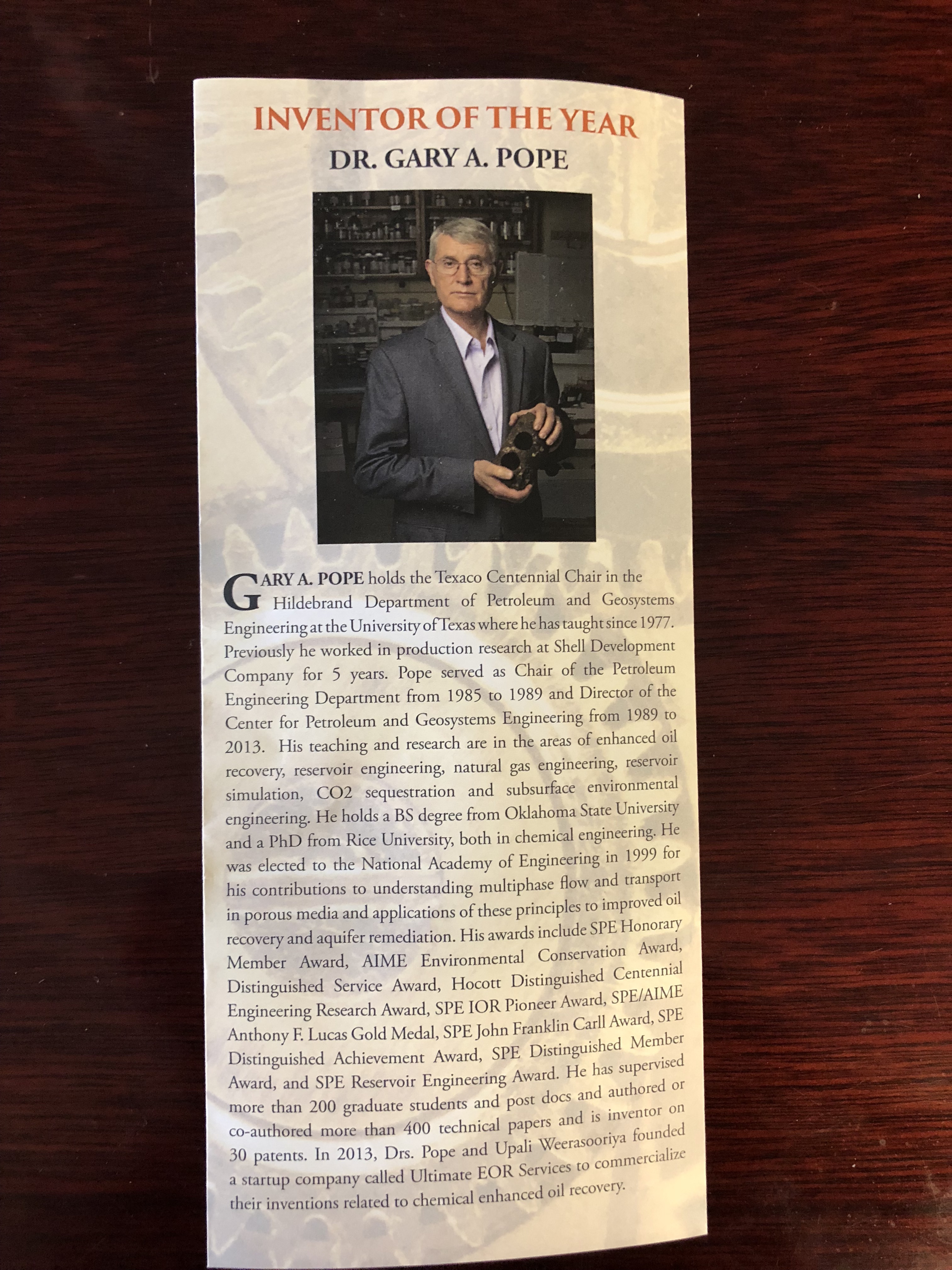 Dr. Gary Pope
In 2018 Dr. Gary Pope received the University of Texas Inventor of the Year Award.
Dr. Pope began his career in 1977 teaching in the the Petroleum and Geosystems Engineering Department at UT Austin.  Prior to that he worked for Shell Oil Company for five years. Trueblood Resources began first collaborating with Dr. Pope in 2007 on a project in the Anadarko Basin.  This relationship continued for the next ten years and ultimately resulted in our "start-up" of an affiliate focusing on onshore US Enhanced Oil Recovery principally in Oklahoma and Texas. Dr. Pope is one of the world's leading experts in Enhanced Oil Recovery with an emphasis on polymers and surfactants.   There are significant "underworked" opportunities in this speciality in the domestic US which are now being pursued by our group with Dr. Pope at the helm.
Watch this video to learn more about his journey to becoming one of the oil and gas industry's leading innovators.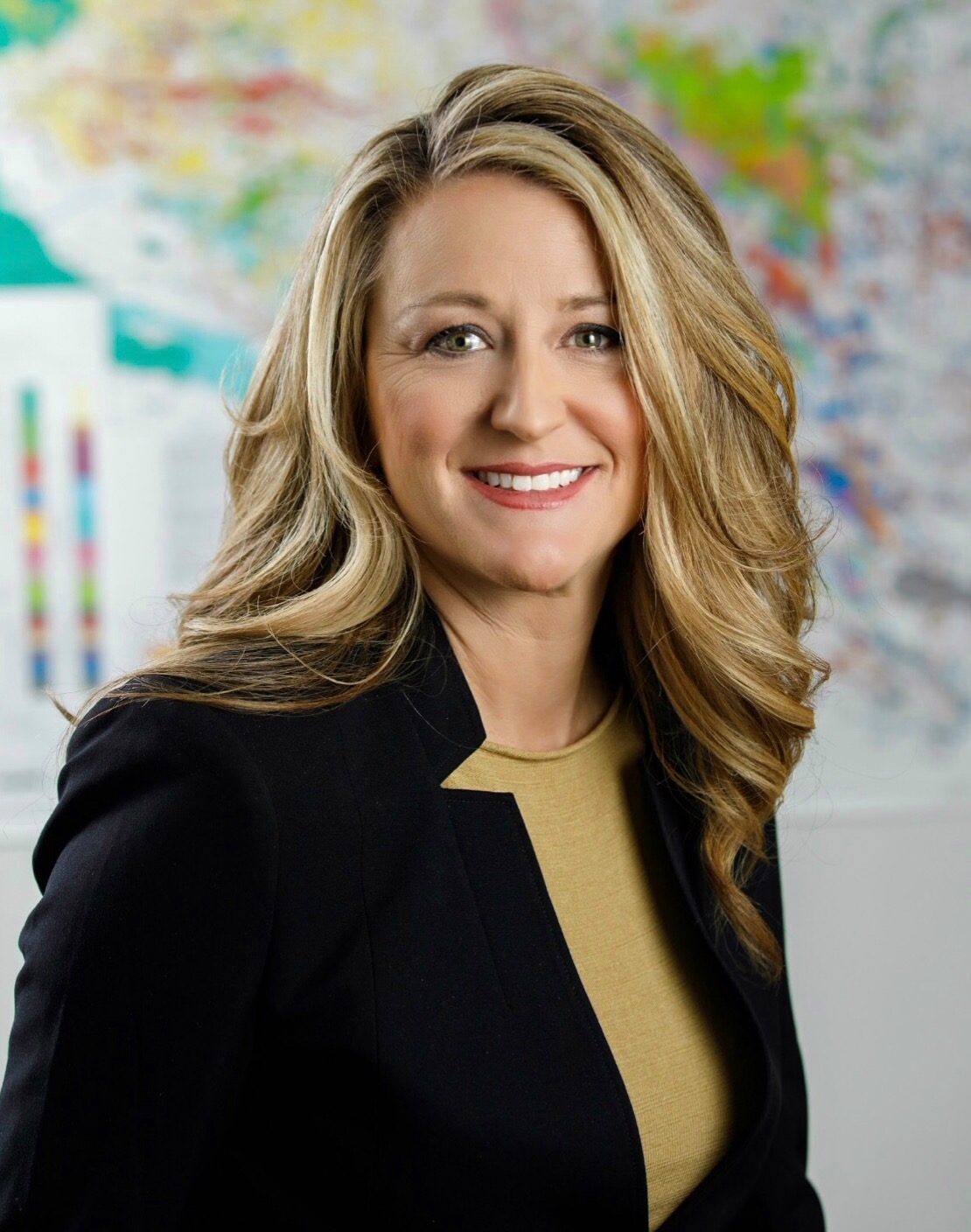 Terrie Rex
Manager of Land and Business Development Terrie started her career in computer sciences and information systems. After graduating from Wright State in Ohio with a BS in Management of Information Systems, Terrie spent the next two years focusing on financial analysis, software support and working with outside partners.  She continued her specialty in information systems as a management consultant where she assisted a variety of clients with decision support services, financial evaluation, software and hardware development.  This ultimately led to several years with Level 3 Communications in Denver, Colorado where Terrie was involved with a variety of web-based strategies and E-business development.  During this period, she was responsible for contracts and legal agreements.  With her husband's career accelerating as an Aerospace Engineer, Terrie decided to leave the work force to focus on raising their two children.  Terrie returned to the work force a number of years later in the non-Profit arena where she worked with numerous outside businesses and organizations.  Recognizing Terrie's diverse experiences and exceptional skills Trueblood Resources hired Terrie to focus on Land and Business Development at our organization.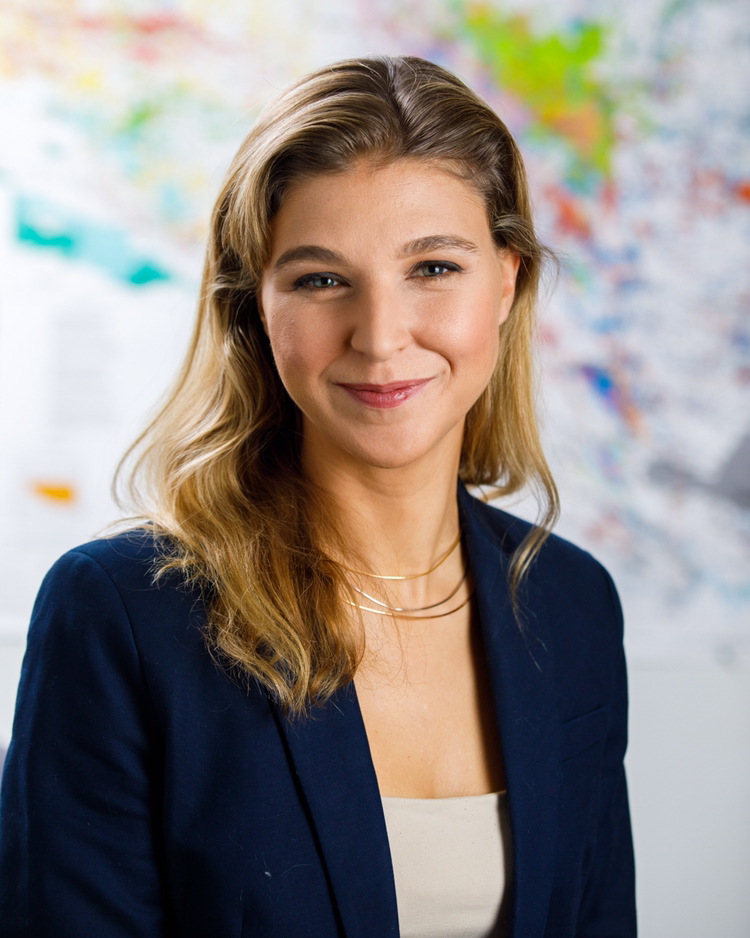 Anne-Caroline le Bouteiller
Manager of IT and Finance Anne-Caroline began her remarkable educational studies in 2001. This ultimately resulted in two Masters degrees from two of the most prestigious Business Schools in Europe.  Her second Masters degree from ESCP (Ecole superieur de commerce de Paris) 2009 specialized in Marketing and International Management.  ESCP established in 1819 and with campuses in several major European cities is one of the most selective French Grandes ecoles.  She is bilingual in French and English and fluent in German.  After graduating from ESCP she begin working for a start-up in France focusing on mobility for disabled individuals.   She then moved to Montreal, Canada where her husband was obtaining his masters in Civil Engineering and worked in management consulting, education and technology.  Ultimately this brought her to Denver, Colorado where Trueblood Resources recognized her broad management experience which fits nicely into our numerous commercial pursuits.  Anne-Caroline brings excellent financial, marketing and business skills to assist TRI and the Trueblood Family Companies in their various growing business activities.  With her husband and three sons she enjoys the many great outdoor activities Colorado has to offer.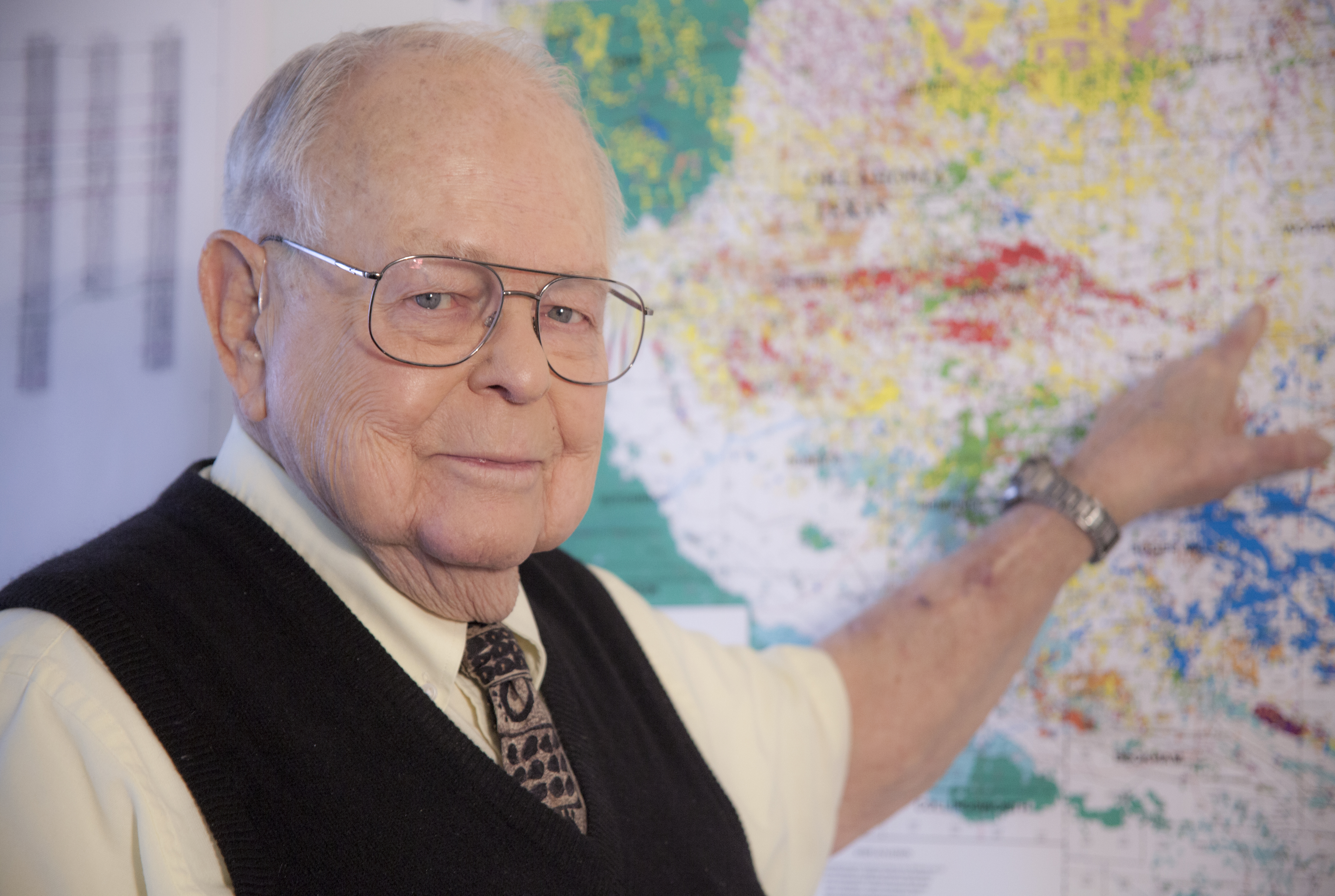 Harry A. Trueblood Jr.
August 28, 1925 – September 14, 2017
Former Board Member & Treasurer Harry A. Trueblood, Jr. began his career as a founder and innovator in the 1930's when he was 12 years old and helped form Boy Scout Troop 63 in Childress, TX so he would have a troop to join.  He reached the rank of Eagle Scout before his 15th birthday in the minimum time required and then helped form the Explorer Scout Troop.  In 1942 he began his pursuit of a Petroleum Engineering degree before his 17th birthday that was interrupted for two years due to WWII Pacific Theater duty aboard a minesweeper.  With the help of the GI Bill, he achieved that goal with a B.S.P.E. in August, 1948 from the University of Texas at Austin.  He began his remarkable business career in the oil and gas industry with Chevron (The California Company) which later was expanded into recreational real-estate development and numerous other personal investments.  These included being one of the initial developers of the Vail Valley as well as the original developer of Princeville, a resort community on the North Shore of Kauai, Hawaii.
He has served as CEO of seven public companies of which he founded five. He began his significant philanthropic activities in 1968 when he formed The Harry Trueblood Foundation which grants merit scholarship funds annually to seven universities and five secondary schools in Colorado.  It also supports an endowment he created at UT in the 1980's which funds PGE scholarships annually.
Harry A. Trueblood, Jr. University of Texas Distinguished Engineer PGE Department. 
In 2013 Harry A. Trueblood was fortunate enough to receive a Distinguished Alumni Award from the PGE Department at the University of Texas, Austin.  John Trueblood had the great fortune to introduce his father during this ceremony and wrote the following tribute to him:
HAT PGE UT Austin Distiguished Engineer Speech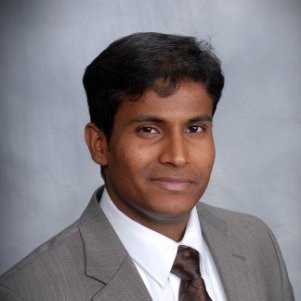 Sriram Solairaj
Sriram Solairaj is the Chief Executive Officer for JGS Resources LLC our EOR affiliate.
Prior to joining JGS, Sriram, through his tenure with ConocoPhillips and Premier Oilfield Group, obtained 10 years of practical experience being involved with multiple enhanced oil recovery (EOR) methods across various fields throughout the world.  His area of expertise is in the field of chemical-EOR employing the usage of chemicals such as surfactant, polymer, and co-solvents. While at ConocoPhillips, he led the CEOR research effort and took part in multiple field pilot tests. He has an MS in Petroleum Engineering from The University of Texas at Austin and a BS in Chemical Engineering from Anna University, India
Garland Pillars
Field Superintendent Garland Pillars has worked for Trueblood Resources as a contract Field Superintendent for 25 years. He has a very deep and broad based experience in drilling, completing and operating all phases of oil and natural gas wells. Garland lives locally in Balko, Oklahoma efficient driving distance from all of Trueblood Resource's operations. He has been part of this area actively involved in field operations for over forty years. His two sons Terry and Alan also active in field operations have extensive horizontal drilling and completion experience in the Anadarko Basin having been integral to the successful operation of 200 horizontal wells.
In the Early Days of the Trueblood Companies
In the early days there was very little private financing. With the exception of a dozen or so institutions who would generally only become involved if they saw a way to get liquid, to find any meaningful capital, growing companies found it necessary to go pubic.
Harry Trueblood formed his first public company in the late 1950's. He only did one additional underwriting using Wall Street sources but later chose to go directly to his existing shareholders generally in the form of rights offerings to provide them with the additional value otherwise absorbed as the investment banking community received their fees and other compensation. Many shareholders took advantage of this opportunity exercising these rights or ultimately buying and selling additional rights. Harry thought it always appropriate to give this added value first to his existing shareholders while still achieving the goal of an additional capital raise to be used to grow oil and gas production and revenue.
Harry focused on growing and retaining assets which provide excellent future cash flow often producing for many years.
Only after it became clear a merger would be necessary to receive a more substantial value for the producing oil and gas properties did Harry pursue this option. His goal has always been to maximize shareholder value. This same philosophy continues as Trueblood Resources obtains capital for its projects.
Those who participate with risk capital should be the first to be rewarded. In this video Harry Trueblood, Jr. discusses with John Trueblood his initial decision to form his first public company.
In the 1960's Harry A. Trueblood Jr. was working in the Williston and San Juan Basin. The Red River discovery he completed flowing over 2,000 barrels of oil per day was ultimately drilled and completed for under $250,000. 
Although in today's terms this may seem like a small number for such a high quality well, wellhead oil prices were in the range of $2.75/bbl.
A large deal was well under a $1.0MM and typical drilling participants would have no more than $10-$20K exposure in any one deal. Capital requirements were far different. Harry always stressed economic efficiencies and smart use of capital. Properly leveraged with good exposure to upside while spreading the overall risk profile. Multiple wells, in an area with great serendipity.
The Anadarko Basin is exactly such and area. Abundant source rock, a complex geologic environment providing "stack pay" opportunities with excellent existing data to further refine pre-drill the most optimum location for new reserves of oil and natural gas to be exploited.
The Vail Valley 1961
 In 1961 Harry A. Trueblood, Jr. was approached by two geologists who had an option on approximately 1100 acres in the Vail Valley – Avon. This included 800 acres in the main Vail Valley.  Most of East Vail, Sandstone, the area which today includes Safeway and City Market.  The option also included acreage west of the Cascade Club on the South side of I-70.  Approximately 1/3 of the fee simple acreage in the Vail Valley.  The remainder included most of what is now modern day Avon.
Father stepped up took the risk, backed the deal and ultimately put up the capital to exercise the option.  A true entrepreneur and exceptional wisdom how to "manage risk."
As Father so clearly put it, "very few of the early founders of Vail had any capital."  Visionaries as they were, they all believed one day this could be an extraordinary development and ski resort.  Father was no expectation and instrumental in the early development of Vail which set the foundation for future success. The vision clearly has become a reality as Vail Resorts is now a large and highly successful owner and operator of multiple ski resorts.
In the early days there was no financing.  As Father recounts: "there was, at the time, a well known banker in Denver who was of the belief there would never be a need for another ski area in Colorado other than Aspen." Fortunately pioneers like Father saw it differently and through tenacious efforts, secured financing both personally and with the aid of partners to begin the development of the acreage.  It was not without challenges. Father's early builder who began construction on the first condominiums in East Vail halfway through the project had a heart attack and ultimately died.  Father was left with a half completed project which he desperately needed available to finalize sales as the resort was scheduled to open in 1962.  Fortunately another builder was secured but the project was completed late and over budget.
Continuing to preserver, Father put up additional capital and the first offerings became available and were sold.  The beginning of an important and lasting real estate development.
Sale of Vail Assets to Consolidated O &G 1964 Eagle County Development Corporation Later to Become Princeville Corp.
In the mid 1960's Harry A. Trueblood Jr. was approached by his partners in ECDC to consider selling the company.  Harry was not prepared to do so however the balance sheet was strong and the opportunity to sell presented an intriguing exit.  The cash flow from real estate sales became quite large and corresponding exposure to ordinary income made it difficult at times for the smaller owners.
Faced will a number of options Harry ultimately brought the opportunity for purchase to his Board Members at Consolidated Oil and Gas. Although the Board notoriously was generally against doing anything outside of the oil and gas industry, this was an extraordinary opportunity and Harry felt compelled to bring this purchase to their attention.  He knew it could blend nicely with the capital losses generated in the oil company and potentially a real win for both sets of shareholders.  The deal was ultimately consummated even though personally Harry did not need any more shares of CGS stock and in the end was a great success for the shareholders.  This move into the real estate business by Consolidated finally lead to the development of the 11,250 acre Princeville Resort on the North Shore of Kauai, HI also the vision of Harry.